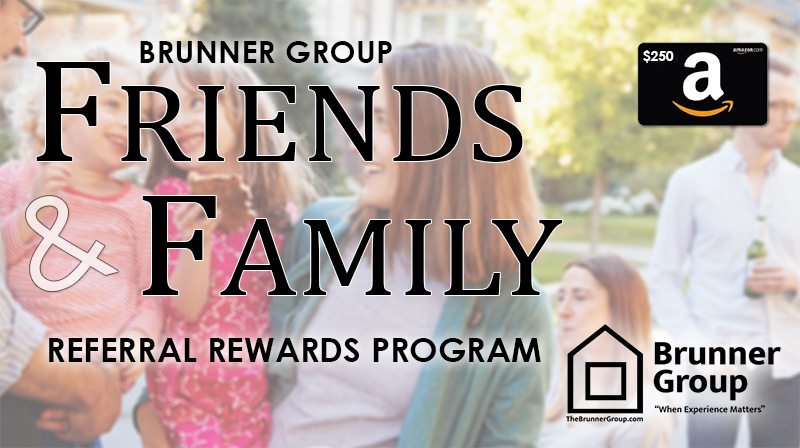 Refer a Friend or Family Member
$250 REWARDS PROGRAM
Not only are we excited about matching the perfect home with our clients, but we're also committed to finding NEW CLIENTS for all those GREAT HOMES left behind. At the Brunner Group, we're proud to call you our partner to success, and our Referral Rewards Program enhances that partnership. Please use the form below to refer a friend or family member that you know is looking to sell or buy a home in the near future. Some restrictions apply.